The view cards of the German Reich
The first view cards of the German Reich were issued in 1925, following the Swiss cards. The first issue with the Rhineland indicium were meant as a gunea pig-issue, however, were declared issue #1, later. Beginning with the 2nd issue, the new larger UPU post card format(DIN A6 format) was introduced. During the almost 20 years the German Reich postal authorities issued around 2,900 cards.
In the beginning the card design was changed from issue to issue, while later the basic design remained unchanged as from 1931 onwards.This design was also used after WW II on cards of the Federal Republic until the sixties. The sometimes laborious way to the final design is shown in the book, including many essays that had hardly been seen before for at least a very long time.
In times of a continuous expansion of the German Reichs's territory, this development can be tracked using the view cards which show ever new regions. The political aspects that can be followed on the view cards are highlighted in the book.
A situation never seen before arose in 1941, when the usage of view cards was restrictwed to domestic usage. Sending the cards abroad was forbidden under martial law as there was a ridiculous fear that the views could be used by the enemy to ease warfare. The last issues had a supplementary note under the word "Postkarte (post card)" ensuring attention "Nur im Inland zugelassen (for doemstic usage only)". A chapter in the handbook is dedicated to this.
The Handbook covers almost 20 years of view card history. It displays documents, it tell history and stories. It contains the view description of all view cards of the German Reich, Danzig and the Bohemia/Moravia protectorate. There is a detailed part showing the different view types from the times when the cards were still printed without a printer's imprint. The book reports errors, overstatements of regions and cities shown on the cards, it even tells about poems with which the tourist offices tried to gain attention. The book has a table with all the regions and local communities for which view cards were issued and a list of card numbers showing the same view. Maps to identify the local communities are included. The DVD contains the pictures of all cards that were issued..
.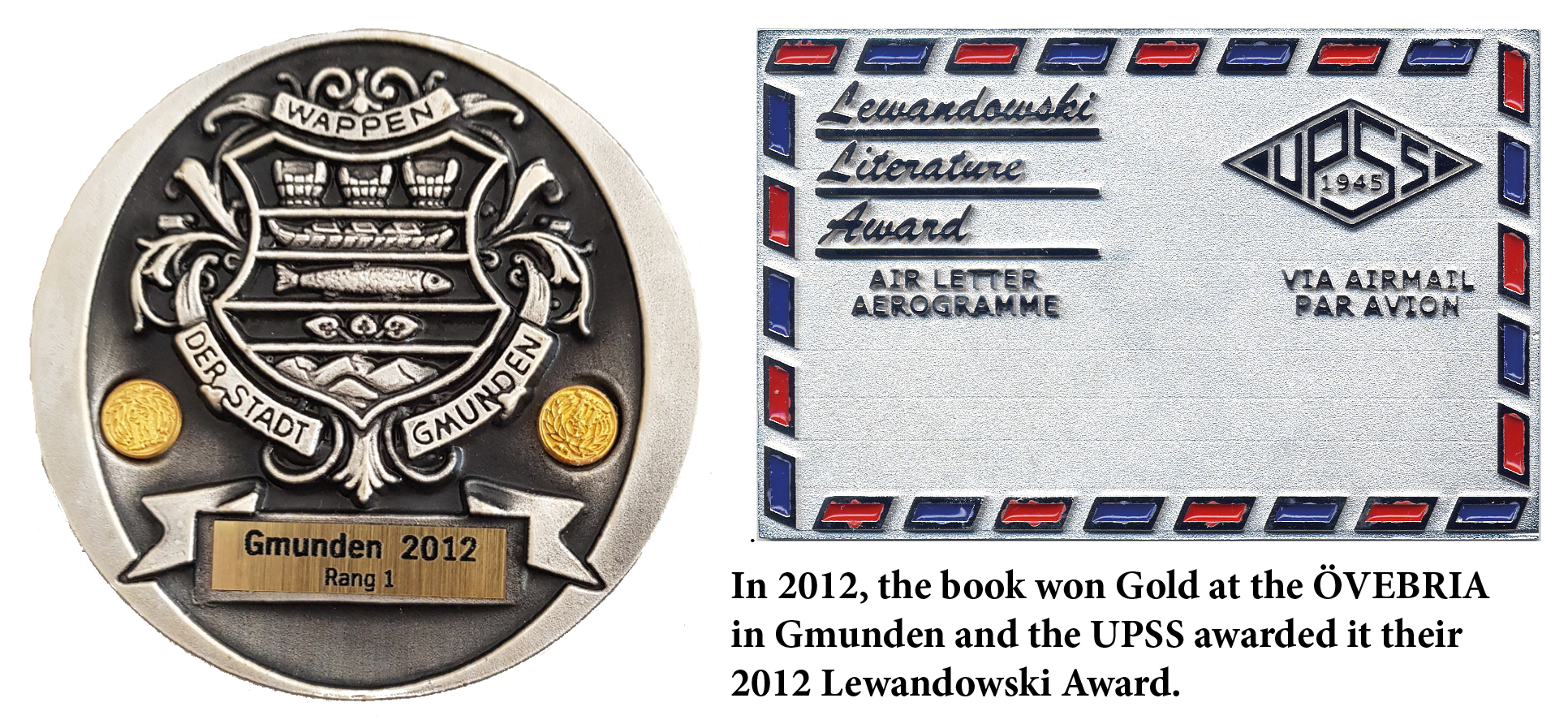 Sample pages for a free download: (Attention! Files may be big!)